Individualized Occupational Therapy for Children in Newport Beach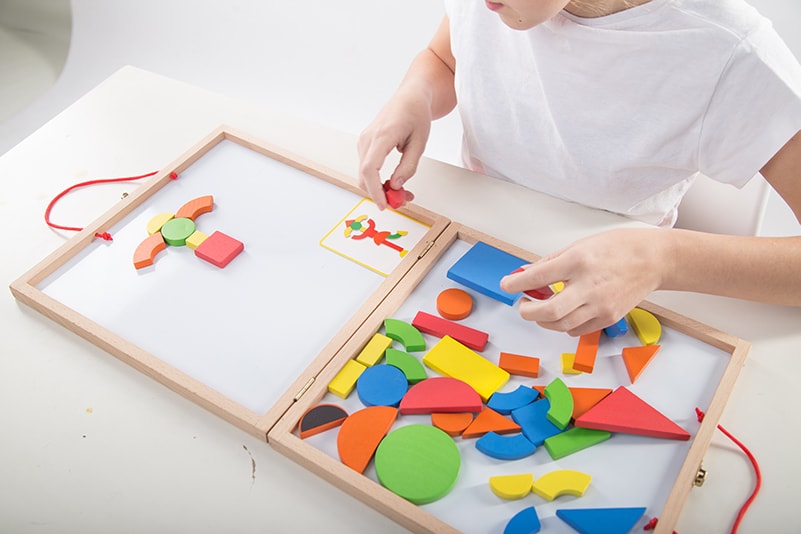 Play is the most important occupation of a child. When children suffer from sensory dysfunction, decreased strength, poor motor skills or decreased safety awareness, they are often unable to function appropriately at home or in school. Occupational therapy promotes coordination, focus and strength to help reduce or eliminate a child's struggle in daily life.
Signs of a need for occupational therapy
Demonstrating issues with movement of either small or large body parts — anything from holding a pencil to being able to run
Struggling to focus or attain to an activity
Inability to concentrate on assignments
A slow typing or writing speed
Avoiding some sensory stimulus such as touching certain materials or listening to certain noises
Not independently completing self-care tasks such as bathing or teeth-brushing
Hand injuries, broken bones or other physical limitation
Our Occupational Therapy Approach
Our goal is to improve the foundational skills that children need to participate in daily activities and play with other kids. Specially-trained therapists will devise individual treatment programs that help your child reach maximum performance. We seek to improve the social and personal functions of eating, dressing, building, writing, coloring, learning and, of course, playing. In order to fully enhance your child's quality of life, our team implements a multidisciplinary approach to address concerns in neighboring therapeutic fields of education, speech-language and more. We work with parents and professionals to ensure effective therapy is carried over into home and school environments.
Occupational Therapy Activities
Our highly skilled and local Newport Beach occupational therapists work with kids on the following daily and functional activities:
Hygiene and self-care activities such as dressing, eating and brushing teeth
Sensory responses and processing
Fine motor skills, or movement of smaller body parts, such as writing or using tools like scissors and forks
Gross motor skills, or movement of larger body parts, such as running, crawling or swimming
Hand-eye coordination
Planning and organization (often for older children)
Other sensory and motor functions
To talk to us about getting your child back to playing, call Stepping Stones Therapy today at (949) 955-0010.